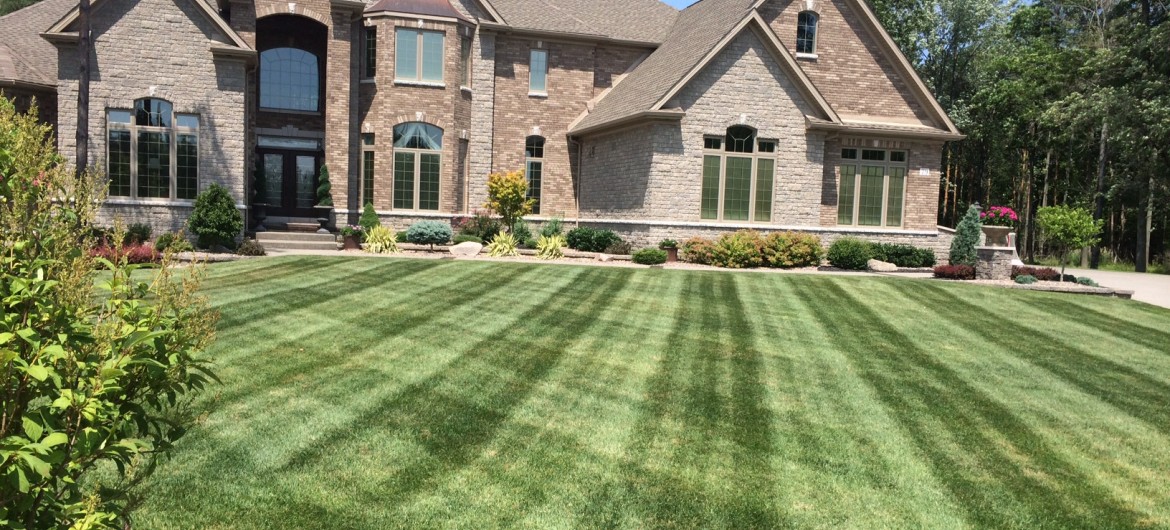 Residential Lawn, Landscape & Snow Plowing Services
Mike Sinatra's Landscaping and Snow Plowing LLC is fully licensed and insured providing lawn maintenance and snow plowing services to residents and businesses in the greater Tonawanda area, North Tonawanda, Amherst, Wheatfield and Clarence in Western NY. Our Residential Services include a wide array of options to fit any budget and on your schedule. We hope to establish a strong professional relationship with each of our customers in order to achieve their lawn maintenance and landscaping goals.
The Surface That Never Lies: Your Lawn
As part of our services, Mike Sinatra's Landscaping and Snow Plowing LLC maintains a regular mowing and edging schedule to promote continuous grass growth and prevent overgrowth. We utilize professional grade mowers with fresh blades, and maintain our other equipment to the highest standards. Our customers benefit from our attention to detail!

Additionally, Mike Sinatra's Landscaping and Snow Plowing LLC will aerate, overseed, and replace sod as needed. Our technicians are trained to frequently asses the needs of your soil, grass, shrubs, trees and other plants and will treat problem areas as necessary. We also encourage you to let us know if you see any issues with your landscaping so that we may address each problem.
Simply Breathtaking Landscape Design and Harscapes
Our talented landscape design team can create everything from clean and lean to mind blowing - whatever it takes to make your neighborhoods' collective jaws drop. Our team creates beautiful garden walls, larger retaining walls, set up outdoor lighting, mulch and stones, plant a great combination of elements - all with your needs and aesthetics in mind. We also maintain ours and existing landscape elements in the spring, fall, and as needed throughout the year.
When Fall Approaches ...
We won't let your yard become overrun with leaves in the fall – Mike Sinatra's Landscaping and Snow Plowing LLC offers leaf removal services to help clear the way.
Ready For Winter!
During winter months, our snow plowing services are on alert and ready to help you conduct business as usual. Our professional team will clear your driveways, walkways, sidewalks, and other applicable traffic areas to keep you, your family, and your community members safe.
There For You - ALL YEAR!
Landscape design, installation and irrigation solutions, such as retaining walls, are also part of the many services we specialize in at Mike Sinatra's Landscaping and Snow Plowing LLC.

Contact us today to schedule a FREE ESTIMATE!
Some Past Residential Landscaping Projects