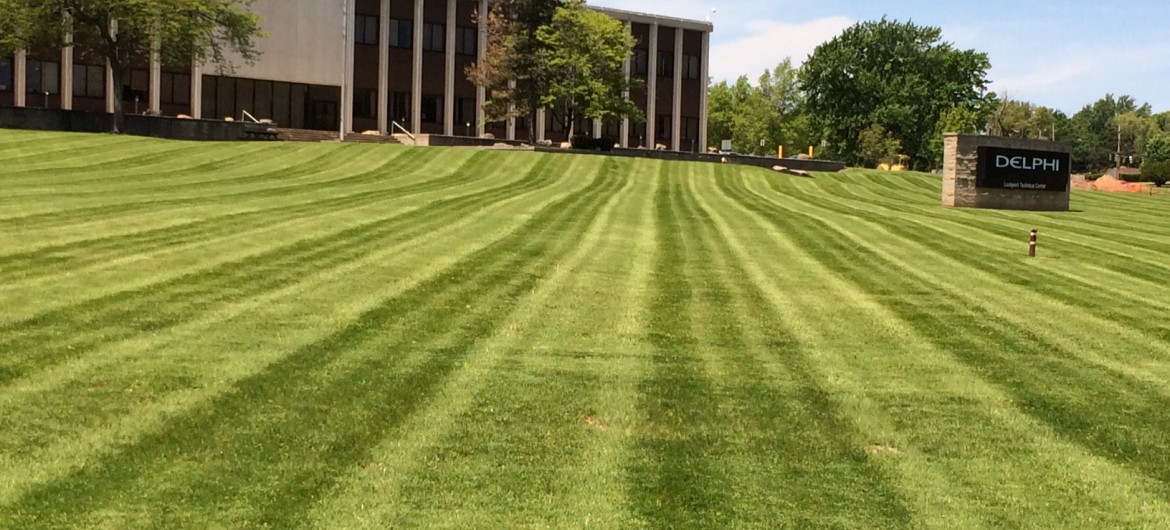 Western New York Commercial Landscaping Services
Mike Sinatra's Landscaping and Snow Plowing LLC has over 20 years of experience servicing multi-family, office, medical, industrial and other commercial properties with the highest level of customer service. We provide commercial landscaping, lawn maintenance, and snow plowing services to Tonawanda (Town and City), North Tonawanda, Amherst, Wheatfield, Williamsville, and Clarence areas.

Our on-site staff is uniformed, fully equipped and industry trained to provide commercial level service for your property. We maintain necessary insurance and licensure and are more than happy to provide necessary quotes and documentation to meet your service contract requirements.
Commercial Lawn Maintenance and Landscape Design
Mike Sinatra's Landscaping and Snow Plowing LLC will work hard with you to ensure we meet your vision and within budget. Our team is able to source materials from several outlets providing our customers the best price possible for raw materials. We can also show you ways to save on utilities and operating expenses with proper drainage, irrigation, and the right landscaping. LED lighting is a popular trend in commercial landscape design as a cost efficient way of reducing lighting expenses while increasing safety for customers, patients and staff.
Commercial Snow Plowing & Snow Removal
Mike Sinatra's Landscaping and Snow Plowing LLC also handles your winter weather worst with commercial solutions for your business. We provide ice and snow management for parking areas, decks and other public footpaths during snow conditions.
OK, Let's Get Started!
Let our trained professionals meet your landscaping and lawn maintenance goals – improve your property value and curb appeal. Our knowledgeable team can provide the outdoor edge your business needs. Our team has stunning results! Contact Mike Sinatra's Landscaping and Snow Plowing LLC today to discuss your commercial needs!
Some Past Commercial Projects