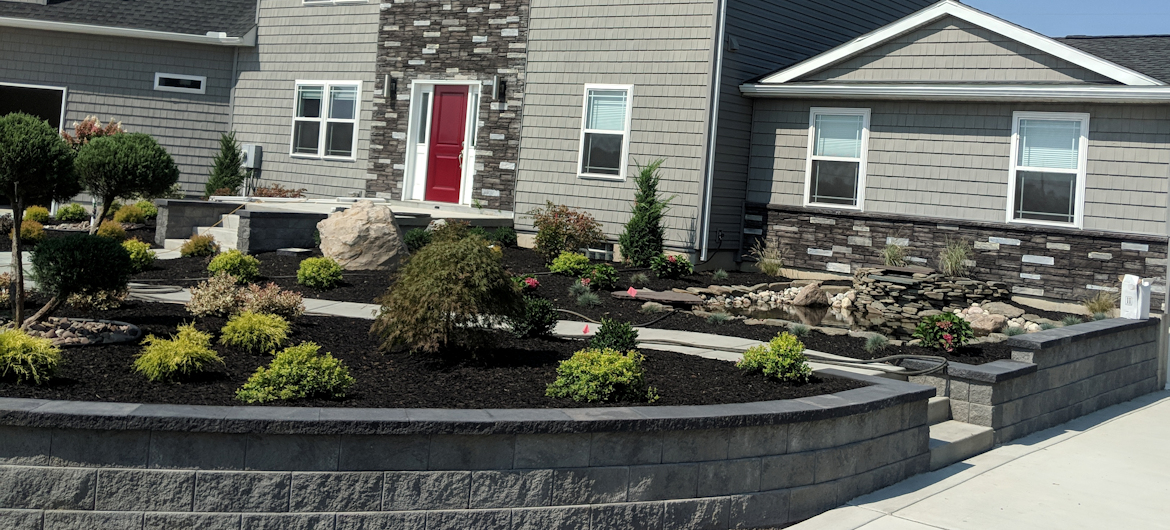 Landscaping Hardscape Design and Installation
The most rewarding landscape projects you can undertake for your home is a complete landscape renovation featuring hardscape elements. These long-lasting elements feature retaining or garden walls, various lighting elements, water elements, outdoor living, pool area elements, and so much more. Not only do these projects drastically enhance the appearance of the exterior of your home, they increase the resale value, and are built to last.
Hardscapes: Patios, Walkways & More
Patios, walkways and other stone areas, known as "hardscape", provide functional spaces within your lawn for access, safety, and enjoyment. Mike Sinatra's Landscaping and Snow Plowing LLC uses brick, sandstone, river stone, slate, quartz and other hard material for these projects.
Large Patios, Kitchens, Retaining Walls, and More
Bringing the comforts of the indoor outside is part of what we do best. Using the highest quality materials, we can transform drab exterior spaces into a place everyone will want to escape to– right in your own backyard! Mike Sinatra's Landscaping and Snow Plowing LLC can design and install large patio areas, ornamental masonry, fire pits and ovens, outdoor kitchen areas, gazebos, decks and more. Retaining walls for slopes help prevent erosion and keep soil healthy. We can show you innovative ways to incorporate retaining walls into your landscape design.
Custom Outdoor Lighting Installation
Landscape lighting provides an additional level of both safety and that "wow" effect. We can also utilize spotlights for architectural features or garden ornamentation, floodlights for security, and heavy-duty lighting for high traffic areas. Many of our lighting options come in LED for extended life and reduced operating expense.
Water Elements
Our team can completely set up a man-made pond or water element in your hardscape - complete with waterfalls, fountains, and custom LED lighting. Part of the process includes wiring, plumbing, filter and pumping setup - however you will be responsible for stocking and feeding the fish every day.
Our Favorite Hardscape Projects